Electric Vehicles
Drive Into The Future With Bommarito Honda
Electrified vehicles are for everyone.
BENEFITS OF EV
There are so many reasons to drive an electrified vehicle
Fun to Drive
Electric vehicles offer instant torque1 and impressive acceleration, making them perfect for Missouri Honda fans who crave performance.
How Much Can I Save By Switching to an EV?
Switch to a hybrid Honda in Hazelwood for a reduced reliance on gas, or skip the fuel pump altogether by getting behind the wheel of an all-electric vehicle!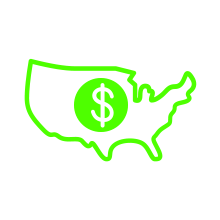 EV Tax Credits & Incentives
You may enjoy electric car incentives2 including HOV lane access, lower electricity rates and a federal tax credit of up to $7,5003 when you switch to an electric vehicle!
Electric Vehicle Emissions
Electric vehicles offer zero emissions and hybrid cars offer low emissions, so you can help reduce your carbon footprint on the road ahead.
Find a New Honda Hybrid near Me
No matter your lifestyle or preferences, you can easily find a new Honda hybrid near St. Charles that meets your every need here!
High-Voltage Battery Limited Warranty
Every Honda hybrid for sale in Hazelwood comes with 8-year high-voltage battery limited warranty coverage.4
Honda Hybrids for Sale in Hazelwood, MO
With hybrid vehicles becoming more powerful and popular than ever before, it's easy to find your ideal new Honda hybrid at Bommarito Honda. Hybrid cars never need to be plugged in, generate electricity when they brake and offer exceptional fuel economy, allowing you to save big at the gas pump.5 Find your perfect Honda Insight, Accord Hybrid or CR-V Hybrid nearby today!
What Are the Honda EVs?
All-electric vehicles offer instant acceleration and don't need any fossil fuels. They also utilize at-home charging and public EV charging options and produce zero emissions. Reach out to our Hazelwood Honda dealership to learn more about the new Prologue and other upcoming Honda EVs!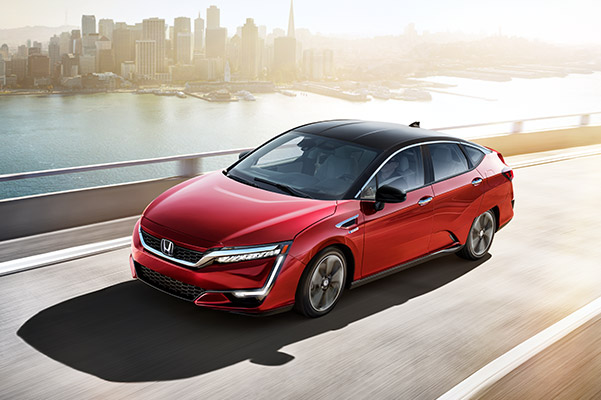 Honda Hydrogen Fuel Cell
While the Honda Clarity Fuel Cell is currently only available in California,6 there are plans to make this alternative-fuel Honda more widely available. Hydrogen fuel-cell vehicles produce water as their only emission and can refuel in just minutes!
Electric Car Batteries & Charging Info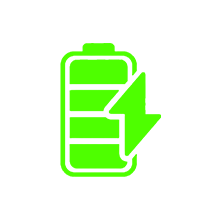 Designed for Longevity
Honda high-voltage batteries provide a reliable and cost-effective experience, as they are built to last and are covered by long-term warranties.
Are EVs Good for the Environment?
Yes, materials from Honda EV batteries are recycled to have as little of an environmental impact as possible.
How to Charge an EV
You can either charge your electric car at home or at public EV charging stations in Missouri and throughout the country.
Want to learn more about Honda Electric vehicles?

EV FAQ
Be sure to check out our custom resources below:
Don't Miss a Thing
Be among the first to get updates, first looks and info regarding the latest Honda EV news only at Bommarito Honda Superstore!
*Applies to all-electric and fuel-cell vehicles only.
*(2) State incentives may vary.
*(3) The IRS offers a Qualified Plug-In Electric Drive Motor Vehicle Tax Credit of up to $7,500 on the purchase of qualifying vehicles. This is not tax advice. Consult your own tax advisor for details.
*(4) 8-year/100,000-mile warranty covers abnormal loss of capacity in the hybrid's high-voltage battery. Other warranties may provide additional coverage for the high-voltage battery. See dealer for details. High-voltage batteries degrade over time with use. Gradual capacity loss is expected and not covered under warranty.
*(5) When compared to a gasoline-powered vehicle.
*(6) Clarity Fuel Cell is currently only available through authorized Honda Clarity Fuel Cell dealers in California to residents of California living or working in proximity to hydrogen fueling stations