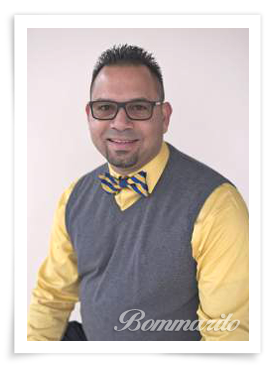 Meet Dennis Olson
Bommarito Honda Superstore is honored to employ Dennis, who speaks fluent Spanish!
Contact Dennis Olson at:
314.731.9777 or dnolson@bommarito.net
My name is Dennis Olson and I was born in Panama City, Panama in 1970.  My grandfather was an American Navy Seal who was serving in the Panama Canal Zone. My grandmother was born in Panama from Spanish Immigrants.  Cars and motorcycles have always been my passion. I was part of one of the International Honda Racing Team's from Panama. I studied marketing and advertising at University of Panama and have worked in sales and customer service for over 20 years. I have been with the Honda brand in particular since 2013.
What can I say about myself? I love my family and spend as much time with them as possible. I enjoy cooking, water sports and the feeling of the adrenaline. I am an advocate of giving back and volunteer within my community. What I enjoy about my job most is meeting new people and the happy smile I receive when I have helped them attain their car buying goals. I'm happy to be part of the Bommarito Team, my goal is to serve you first, to listen to your needs and to give you my best advice possible. I want my customer's vehicle purchase to suit their needs and to educate them about the latest technology in the market. Buying a car is the second largest investment in life and we need to make sure that over the years that was the smart decision to make. Come and see me, I will show you how easy it can be a car buying experience.