Replace Honda Car Battery near St. Louis, MO
At Bommarito Honda, battery testing and battery installation is always complimentary. Come in and have your battery tested, if it needs to be replaced our service team can recommend Honda or other competitively priced brands.
A Honda Genuine replacement battery comes with Honda's 100-month limited warranty. All Honda replacement batteries meet Honda's engineering specifications for CCA and reserve capacity.
The 100-month warranty will be honored at any Honda dealership nationwide, so if you find your battery needs replacing and you're not near Bommarito Honda, you'll be taken care of.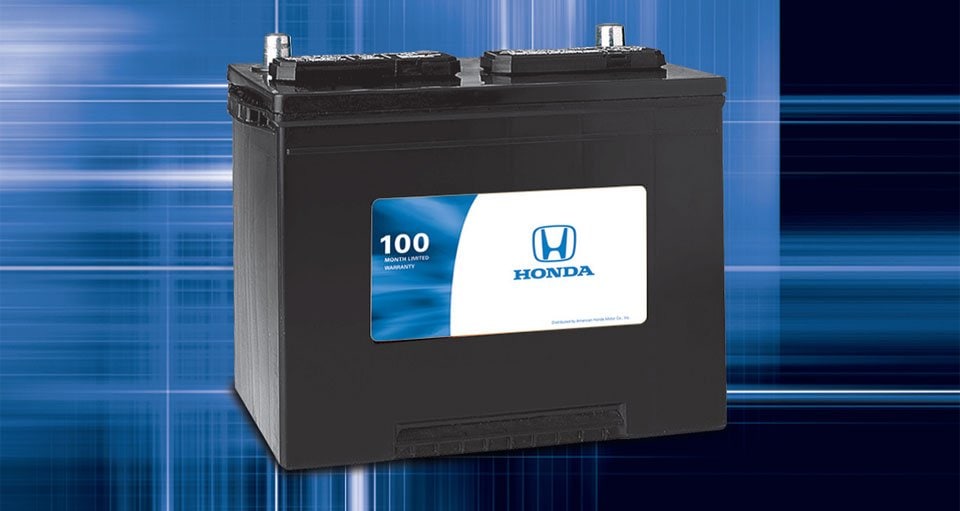 Warranty: Honda Genuine Replacement Batteries are covered by a 100 month prorated warranty.

Proration Schedule: During the first 3 years of service - A defective replacement battery will be replaced at no cost to the customer with a new Honda Genuine Replacement Battery and installation.

After the first 3 years of service - A prorated credit, based on years of service, will be applied toward the purchase of a new Honda Genuine Replacement Battery and the owner is responsible for the installation expense.

No cash reimbursement will be made.

The credit is calculated as follows: (Usage in Months)

0-36 = FREE

37-45 = 60%

46-55 = 50%

56-65 = 40%

66-75 = 30%

76-85 = 20%

86-95 = 10%

96-100 = 0%